King Size Mattresses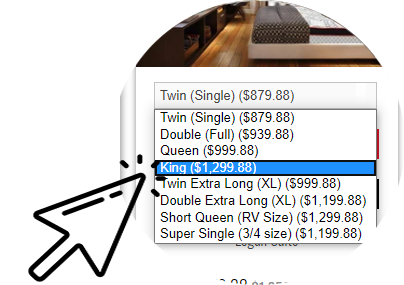 Pick King Size in the List.

The following mattresses are available in King Size. To get King Size Mattresses, pick King size in the drop down list or click on any product and see the King Size option. Mattresses are shown with boxsprings for display only. Boxspring sold separately.