Our Business has changed to adapt to the Closures. Here is what you need to know.
As per the Ontario Government Update on May 14th 2020, we have reopened our Showroom & Warehouse in Stoney Creek. Special Precautions are being followed for all customers.
Perfect Support, Easy to Setup and a Lifetime Guarantee
We will continue to ship all orders placed online in a timely fashion. Some products are currently out of stock or delayed due to strains on supply chains (foam and some fabrics)
Distributing Free Non Medical Face Masks
Our Driver wears a mask and gloves during all deliveries. Items are dropped on your porch and physical distancing is maintained.
Finished with Pure Organic Linseed Oil
---
Changing our In-Store Shopping Experience
We have added hand sanitizer stations in multiple areas and we are giving out complimentary face masks to all shoppers upon entrance to our store. All surfaces are wiped with lysol frequently and after every customer interaction. All employees are washing their hands for 30 seconds after every customer interaction. We have also installed physical distancing floor stickers to remind customers to maintain physical distancing.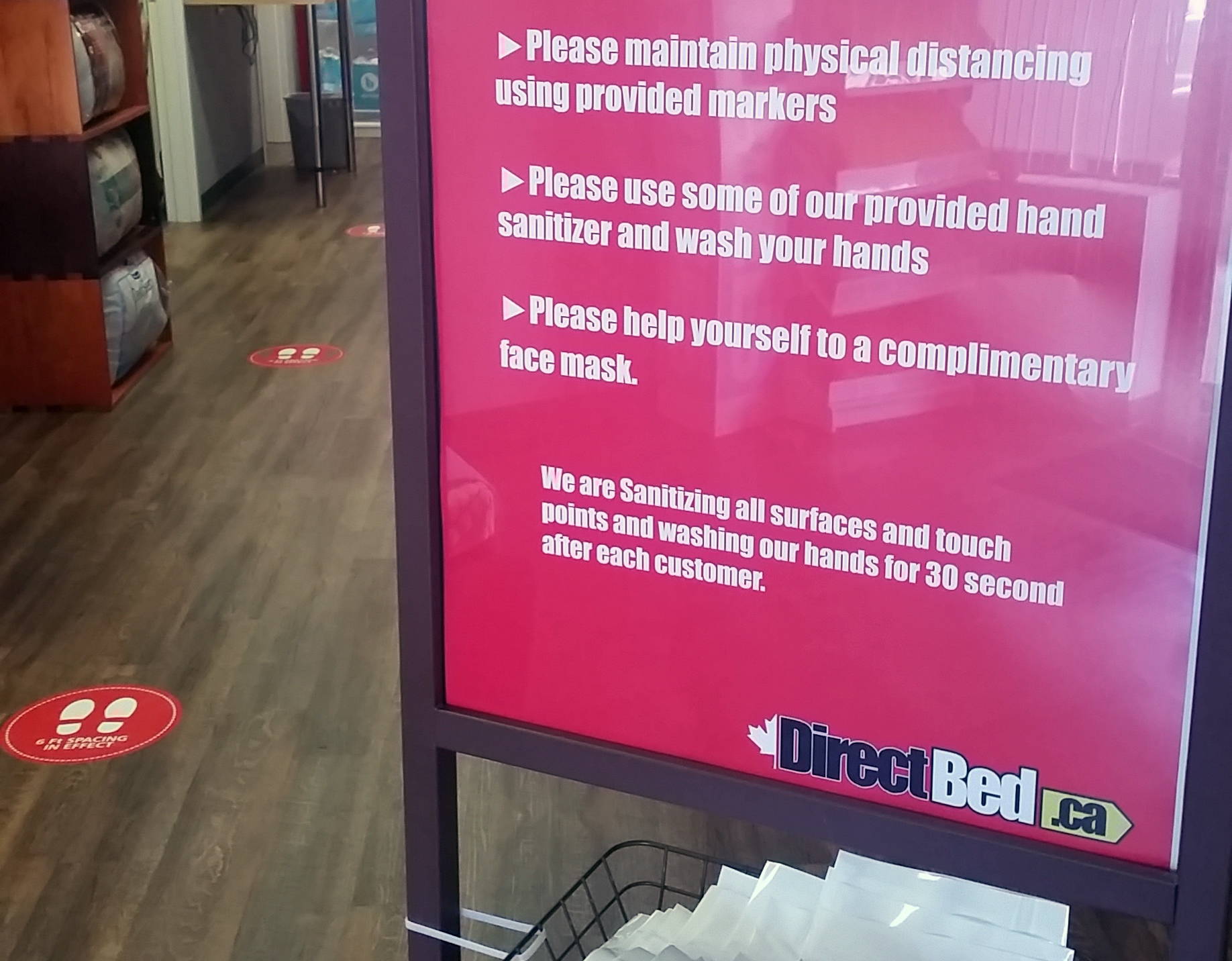 Yes! You can shop either online or come in to our store during our regular business hours to try out a mattress.
Are you available by appointment? 
Yes, if you would like to set up an appointment, you can call us at 905 594 1247 and line up an appointment.
Many factories are all out of stock right now. We are trying our best to fill as many orders as possible. Please contact us at 905 594 1247 to find out more about your order.
When will you be open fully again, without restrictions? 
We are not sure when we will be open fully again. We must follow all regulations set out by the Provincial and Federal government.
Let us know your question and we will get back to you as soon as possible.
Thanks!
This field is required
This field is required
This field is required